Light communication (LC) is an emerging technology
Light becomes an essential vector of communication and data transmission
It works on the principle of intensity modulation of existing solid-state lighting infrastructure, involving light-emitting diodes (LEDs) and using visible spectrum.

LEDs have the ability to turn on and off several million times per second.
LC offers several key advantages over traditional radio-frequency based access networks.
A distinction exists between
Unidirectional technology named OCC ( for Optical Camera Communication) where the LED sends a signal which is then interpreted by the receiver : the camera of a smartphone
Bidirectional technology named LI-FI (for Light Fidelity) where the lamp and the receiver interact by sending and receiving information (eg Internet through light).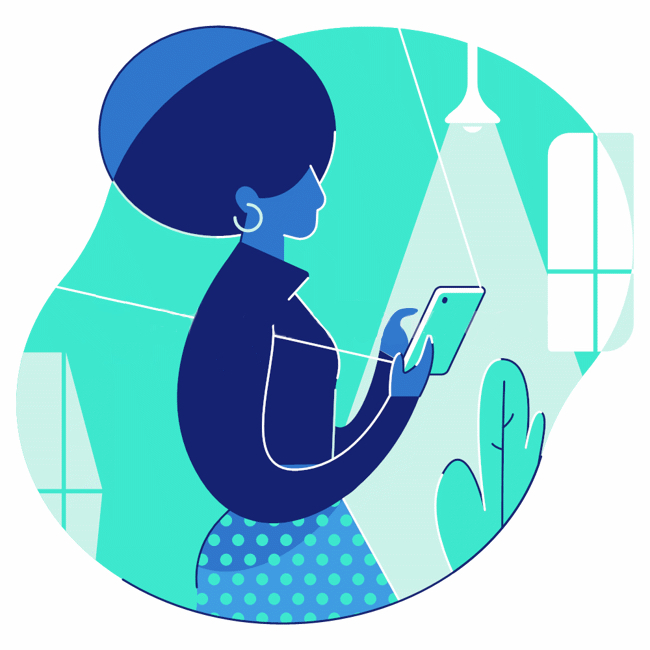 How it works
OCC technology decodes the camera of mobile phones until the evolution allows mobile manufactures to integrate this technology natively; like QR codes are today.
It is necessary to do an image processing of each new phone to create an OCC mobile library with a generated SDK.
This SDK is easy to integrate in each commercial app.

A small modem (electronic card with embedded software), placed behind the lamp is modulated at ultra high frequency (invisible by the human eye) to send a signal to smartphone's camera. This signal is received as a Unique Identifier (UID).
The generation of this UID ensures the uniqueness of the equipment and ensures its interoperability and function.

LED light bulbs are semiconductors. This means current supplied to the bulb can be modulated, which in turn, modulates the light they emit. This process occurs at extremely high speeds that are unperceivable to the human eye. Data is fed into the light bulb and sends the data at extremely high speeds to the photodiode. It converts the data received into a binary data stream perceivable by humans such as video and audio applications.
A typical OCC installation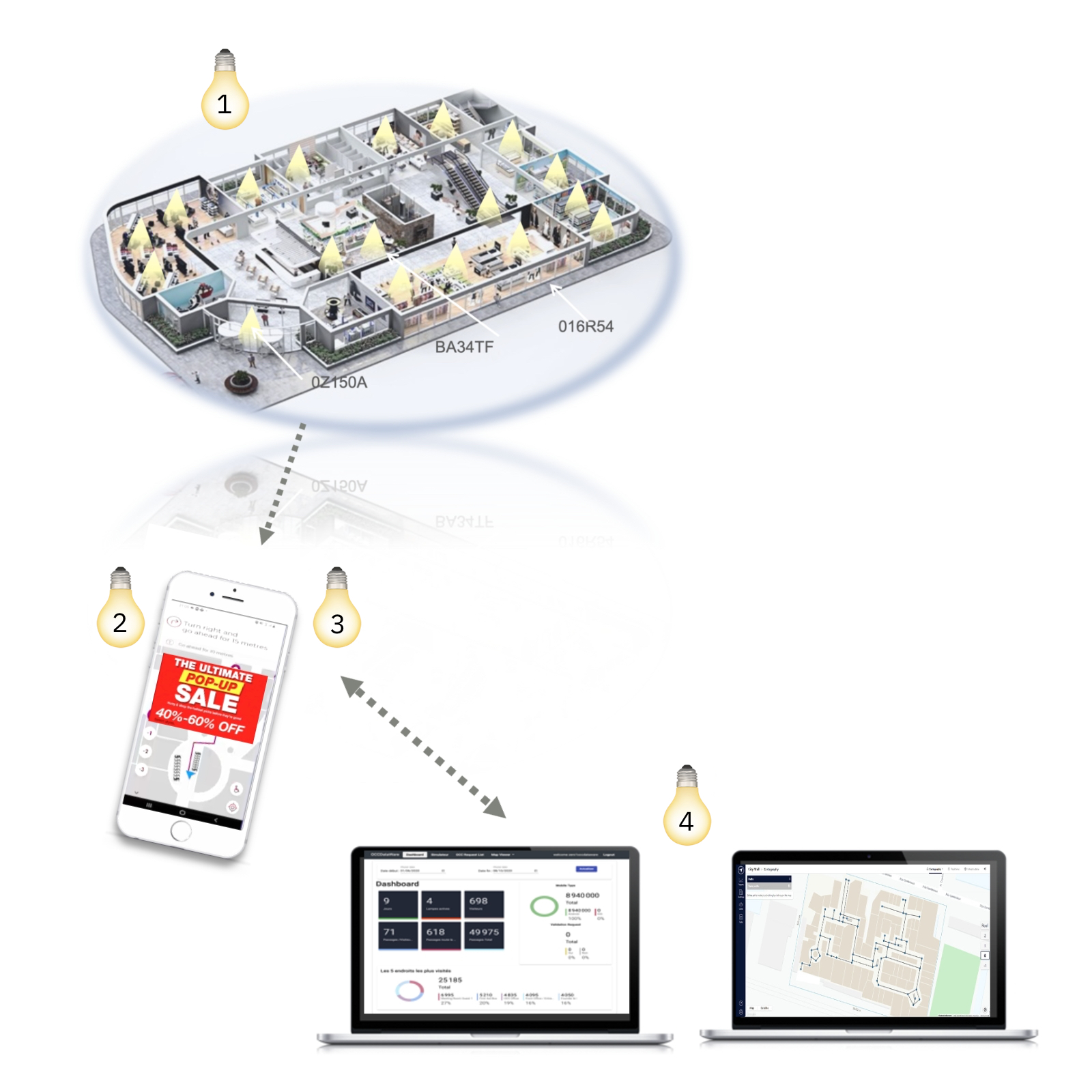 LI-FI light Fidelity
Li- Fi offers an all-networked, light-based mobile communication solution with the potential to deliver superior bandwidth and higher speed for short-range wireless communication free of radio frequency emissions.

It is compatible with traditional wireless technologies, such as Wi-Fi, that can enhance networks with greater speed and security.

The visible light spectrum is also broader as opposed to RF – about 10,000 larger than the entire radio frequency spectrum. This is crucial especially with the data demands of today. It provides many available frequencies to which tasks can be offloaded, freeing up much-needed space for 5G.

LiFi can be deployed in various environments, both professional (civil and military) and personal, including smart offices, smart transport, industry 4.0 and in home automation solutions for connected homes.
How it works
Li-FI allows the transmission of data viavisible or invisible light.
A transmitter device (Access Point) equipped in the LED infrastructure a receiver (USB Key) connected to laptops allows the exchange of information.

It requires two components: a photodiode and a light source. The photodiode acts as a transceiver that receives light signals and transmits them back. The light source transmits data using emitted light as the medium. In this case, light emitting diodes (LED) serve as the light source. They are outfitted with a chip that serves as the signal processing unit.